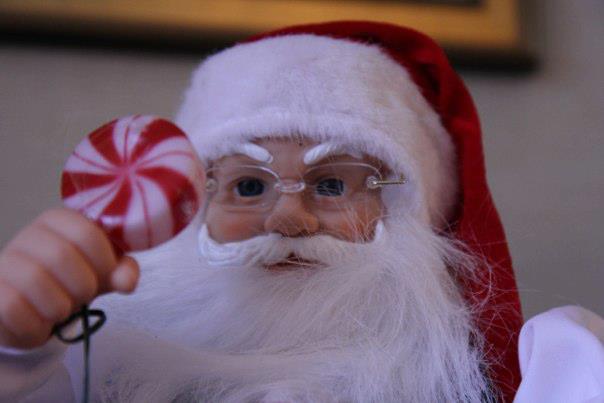 Need a gift for the cruiser in your life? No fear – help is here! I've put together a list of practical travel-related gifts for both cruisers and landlubbers alike. Whether a seasoned seafarer or first-time ocean voyager, your gift recipient will appreciate any of these travel essentials.
1. Luggage. One can't travel without luggage, right? A whole set or just one or two select pieces will send them off in style.
2. Cruise-theme photo album or frame. Even if the recipient is the type who stores and displays vacation pics electronically, a small photo "brag book" or frame can be a great way to display those portraits and candid shots purchased on board.
3. Waterproof Pouch. These are invaluable for carrying credit cards, ID and cash safely and securely while swimming, snorkeling or diving. They come in several varieties – from plastic "vaults" that hang around the neck to airtight bags that wrap around the waist.
4. Waterproof digital camera. Perfect for photographing coral, fish and other marine life while snorkeling. Pair it up with a waterproof pouch, and you've got a great gift for the water-sports enthusiast on your list.
5. Travel Mug. No need to lug a 24-pack of water bottles along with you. Save your friends and loved ones the hassle and save the environment, too. A reusable water bottle or mug and some water from the bathroom tap (don't worry – it's clean and safe) will be a lifesaver, both onboard and in port.
6. Nightlight or Mini-Flashlight. For those folks who choose to save money on with an inside windowless cabin, a little light will come in real handy!
7. Pocket-Size Destination Guide. Better than lugging a big travel book around, these handy little guides are just the right size to use in a flash.
8. Travel Journal. Got a blogger on your list? A journal is great for recording notes, ideas and reviews of visited destinations.
9. Binoculars. Indispensable – especially for spotting wildlife in Alaska!
10. Digital Camera. No traveler should leave home without one!
11. Electronic reader. Is there a voracious reader on your list? Books take up space and ad weight to luggage. A reader will store all the books and magazines they need.
12. Travel Alarm. No need for a wake-up call if you have one of these personal wake-up gadgets.
13. Hanging pocket organizer. Not just for shoes, it can be used as extra storage for bathroom items.
14. Compact umbrella & rain jacket. One never knows when a rain shower will surface. Keep them in your backpack or daypack and always be ready.
15. Daypack/Backpack. A must-have while touring in port, to hold digital camera, sunglasses, raingear, granola bars, beach and snorkel gear.
16. Wine. Most cruise lines allow guests to bring a bottle or two onboard at embarkation.
17. Shipboard/Excursion Credit. Do you have a friend or family member already booked on a cruise? Contact their agent or the cruise line and purchase credit to be used for the spa, a shore excursion, alcoholic beverages, and more.
18. Special occasion package. Are your friends celebrating an anniversary or birthday? Just like shipboard credit, special occasion packages and other gifts can be purchased from the cruise line through an agent or the cruise line directly.
19. Create your own gift pack. Buy a colorful tote bag and fill it with handy little necessities like lanyards, luggage tags, notebook, pens, highlighters, sticky notes, travel-size toiletries, sunscreen, clothing gift certificates, and any of the other items listed above.
20. A Cruise. Buy them the whole vacation! Not feeling that generous? A short weekend cruise or a cruise to nowhere might fit your budget, and the gift certificate is easy to wrap!
By Janice Neves, CruiseCrazies Contributor
For more cruise news & articles go to http://www.cruisecra....com/index.html
Re-posted on CruiseCrazies.com - Cruise News, Articles, Forums, Packing List, Ship Tracker, and more
Photo credit: D. Neves