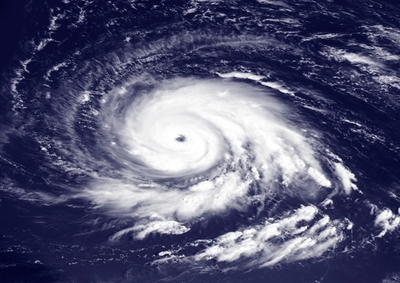 Sailing the seas when they are throwing tantrums may appear a less-than-intuitive idea, but there are ways to cheat Mother Nature of her badly timed ill temper. Of course, no sane traveler would knowingly book a vacation when his/her plans could easily be washed out to sea, but then again, rates are way cheaper and destinations less crowded. Any activity that is water-related could potentially be a hit-or-miss proposition, but that's not necessarily a good enough reason to deter you from booking your next cruise during hurricane season.
The following 5 tips provide guidelines on booking a cruise vacation during hurricane system.
1. Prepare for the worst.
It would be absurd to book a 
cruise
 vacation between August and September (when storms queue up in the Caribbean) and furiously demand for a refund from the cruise line for cancelled trips or changed itineraries. It would likewise be unreasonable to attempt to sue the management for being left behind because the coast guards advised all vessels to leave port three hours before their scheduled departure (as what happened to vessels when Hurricane Irene lashed out in Puerto Rico last year). Cruising, even in predictable warm weather, is not unlike gambling: Travelers place their bets and hope they win (and come home alive).
2. Take out cruise insurance with weather protection.
Travelers then need to make proactive efforts to do everything to enhance their safety so they are not faulted by the insurance company.
3. Reserve airline seats directly from the airlines.
Not only is buying airfare from the primary sellers cheaper, it is also easier to change or cancel flights and get a refund. Buying plane tickets through the cruise lines may mean getting deposited in an overnight hotel while waiting for the weather to clear.
4. Stay close to the ship when the hurricane approaches
, for the same reason that vessels can be asked to leave at anytime. Cruise ships can outrun the storm if they travel at 22 knots or faster. Storms tend to be sluggish at 8 or 10 knots, although they can make the seas a witch's cauldron of dark spells, which makes the next advice critical.
5. Book with large vessels.
Cruising when the weather can be most severe eliminates the option of small ship sailing or yachting. Modern cruise ships are equipped with stabilizers which retract from the ships hull below the water line...helping stabilize the motion of the ship during rough seas. Additionally all ships boast sophisticated weather tracking devices to help ensure they remain a safe distance from any snarling weather beasts. Unlike island resorts that have no choice but to sit there and humbly take it, cruise liners can haul their massive behinds and run for their lives.
With an open-minded attitude, adequate preparation, and unwavering hope for the best, cruising during hurricane season can be just as fun (and maybe even more exciting) as any other part of the year. So, if you're like many veteran cruisers, don't let hurricane season spoil your cruising fun.