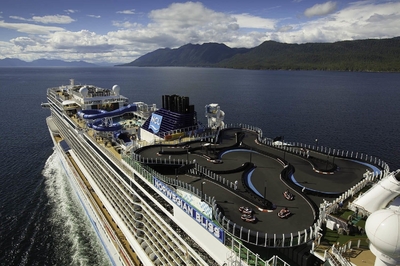 Cruises offer a once-in-a-lifetime opportunity for you to see the world in a unique way. If you haven't tried it yet, you might want to - or you'll miss out. This sort of holiday combines transportation, hotel, eating and entertainment all into one sweet deal. You can see more information here.
You get to travel the world while enjoying the package.
While you travel, you can experience relaxation, fun, or anything else you might want. Some of them come with so many offers that you probably can't imagine them all - or have enough time to try them.
Cruise ships come in all forms and there's definitely one you'll find irresistible. 
There are romantic ones for couples, child-friendly for families who want a stress-free vacation, adventurists or solo travelers, and so on.
For example, some of the best family-friendly cruises are these: https://myfamilytravels.com/content/55937-cruise-kids-vacations-and-family-friendly-ships
No matter why you want to go on a cruise, you will always enjoy it. And if you have never been on one, here are some reasons why it's an awesome idea.
Great value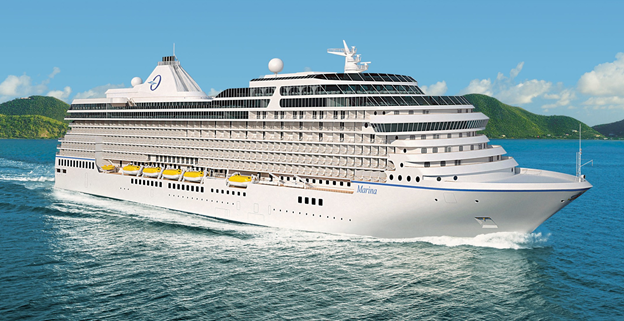 Cruises are not only fun, but they are also affordable and offer great value for the money you spend. Everything you need is rounded up in one price per day and prices could be as low as 100$ per person per day.
If that price scares you just a bit, imagine the things included in this price. For instance, it includes all of your meals and snacks, your room, most drinks, entertainment, child care, transport and most activities on board. Can you imagine having all of that for $100 anywhere else?
Of course, you would have to pay a bit of extra money for some of the activities, alcoholic beverages, some forms of entertainment and tip for the workers.
The bigger the price per person, you can expect that it includes more and offers nice additions.
Rewards Program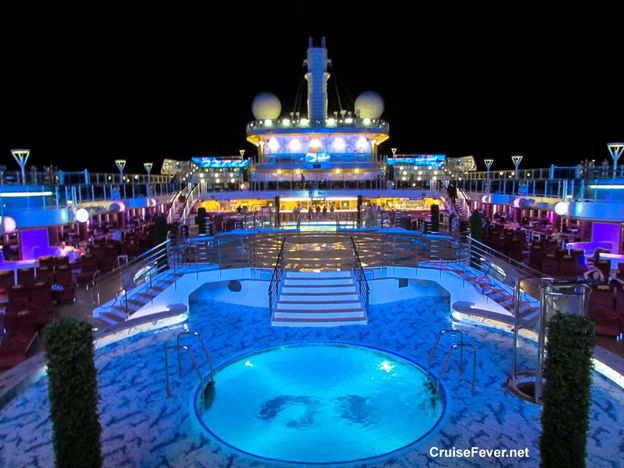 If you thought that the airline reward miles is the only program of the type, you were wrong. In fact, there is such a program called Cruise miles which can help you save money the next time you decide to take one.
These loyalty benefits can bring you free parking, a complimentary driver, a cabin upgrade or a flight upgrade, a hotel stay and so on.
Discovering the world
These ships are like floating cities - or a hotel, depending on how you want to look at it. You can live in it and get amazing activities that you would in a regular hotel. However, a regular hotel won't take you around the world. On the other hand, these ships will.
Every morning you wake up, you will be in a new place. It's impressive to see a new sight every day or every time you step out on the deck. Traveling to a new place is often the most annoying and tiring part of the trip, so avoiding it - or rather, making it more enjoyable and comfortable - is a good idea.
Planning is easy
Planning a trip is often a tedious job and it can take up a lot of your time, not to mention it would cause you some stress. But, planning a cruise is easy. All you have to do is get on one of the best cruise booking websites and book a trip. Of course, booking a cabin is also important, but that's all there is to it. Most things are already taken care of.
You don't have to look for accommodation, compare prices or coordinate your journey.
Everything available onboard
A cruise ship is like a floating destination too. You can get anything you need on them. For instance, you can get a haircut, go shopping, have a fun night at a casino, go to a club, a bar or a pool, get a phone reception, wireless connection and so on.
There are also doctors and nurses, housekeeping, gyms, cinemas, places to eat and so on. In addition to that, you can get all sorts of entertainment. For instance, you can go to a spa, learn about a culture, go to a dancing lesson, etc.
There are also classes for yoga, languages, computers, music, pottery, and painting. You can go to wine tastings, shows and listen to live music. Of course, there's also star-gazing and other nice activities.
Some of them are free, while some you would have to pay for.
Good food
A cruise often has amazing food. At any time of the day, you can eat at a buffet - even if all you want are snacks. All meals are included in your principal price and you can eat as much as you want without paying a dime more.
You get many choices for meals, and you can pick out some of the best food in the world. Most cruises also have international restaurants, patisseries, bakeries and other places to eat. Sometimes you'll have to ask if you have to pay extra, but only in some special cases.
Combine your dream destinations
This is one of the most amazing ways to tick several places off your bucket list. You will see the major sights of every destination and you won't have to do any research.
Of course, you won't spend a ton of time in any port - likely around a day or two days - but you can see how it works for any future destinations.
Seeing the world this way can help you get to know a place, get to know the region and understand its value, as well as understand whether you want to visit it again or not. You can also choose to make any destination your departing port if you like it.
When you stop at a place, you should head out on your own or with a guide provided by the cruise. Have excursions which you can sign up for on-board.
Cruise ships are an excellent way to spend your vacation or at least a part of it. They can be romantic, family-friendly, fun or a great place to meet someone new. If you are not sure whether this is a good option for you or not, take a look at these benefits of cruises and make your decision.