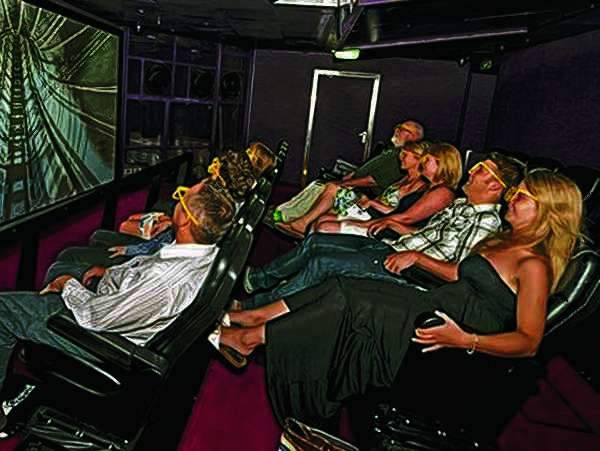 ABOARD THE CARNIVAL BREEZE — The first "multidimensional" theater on a Carnival cruise ship is now in operation on the Carnival Breeze, the line's newest vessel.
The 24-seat Thrill Theater combines 3-D projection technology with motion simulation and special effects in the showing of short productions under 30 minutes. It costs $7.95 per person for a single entry, with an unlimited entry ticket available for $14.95.
Initial short films offered in the theater are based on movies such as "Happy Feet" and cartoons such as "SpongeBob SquarePants."
Thrill Theater patrons wear special 3-D glasses, and special effects include squirting water and air blowing on theatergoers' necks.
The attraction is located on Deck 4 of the ship near the children's areas.
The 3,690-passenger Carnival Breeze debuted earlier this month in Venice and will operate a series of Mediterranean voyages out of Barcelona through Oct. 25.
It then heads across the Atlantic on a 15-day repositioning cruise to Miami, where it will begin year-round, six- and eight-day Caribbean sailings.
By Gene Sloan, USA Today