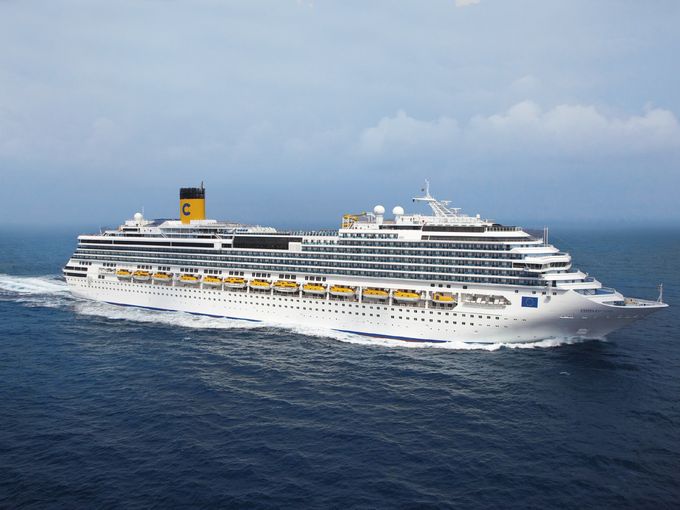 Costa Cruises will beef up its presence in Miami next winter with a second ship, the company today announced at the annual Cruise Shipping Miami conference.
Costa said the 2,114-passenger Costa Mediterranea will operate seven-night sailings out of the city, joining the 2,260-passenger Costa Luminosa, which will be back with 10-night itineraries.
The deployment marks the first time since 2009 that the line will have two ships sailing from the Florida cruise hub. The addition of a second ship represents a nearly 94% increase in capacity for the line out of the port.
Costa Mediterranea will begin sailing from Miami on Dec. 12, while Costa Luminosa starts its Miami season on Dec. 20.
The Costa Luminosa's 10-night itineraries will features stops at Nassau or Freeport, Bahamas; Grand Turk, Turks and Caicos; or Princess Cay; Ocho Rios, Jamaica; Grand Cayman, Cayman Islands; Roatan, Honduras; and Cozumel, Mexico.
Details about Costa Mediterranea's seven-day itineraries are being finalized and will be announced at a later date.
By Gene Sloan, USA Today
For more cruise news & articles go to http://www.cruisecrazies.com/index.html
Re-posted on CruiseCrazies.com - Cruise News, Articles, Forums, Packing List, Ship Tracker, and more