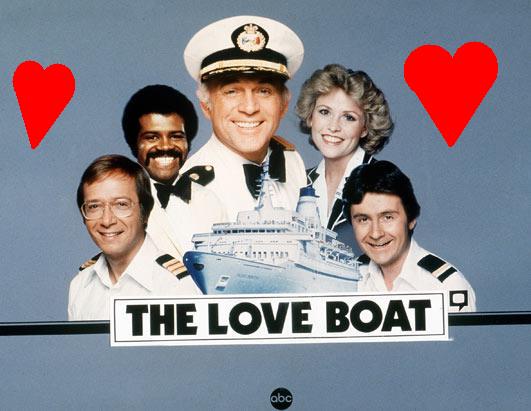 The iconic Pacific Princess is heading for the scrap heap, but her nearly identical sister ship, the Island Princess, is still sailing as the Discovery for Cruise & Maritime Voyages (CMV). The Pacific Princess was the main ship on the "The Love Boat" TV show from 1977 to 1986, but the Island Princess also was used in some episodes.
"It's a shame about the Pacific Princess, but there's still a Love Boat plying the seas," said John Dennis, vice president of sales and marketing for Cruise & Maritime Voyages. "She's still in great shape, mainly sailing in Northern Europe in and out of Britain, with occasional Med voyages at the end of her season."
Dennis said "Love Boat" fans likely would recognize features of the 700-passenger Discovery, especially the funnels and the pool deck. "People who watched the show would say, 'yeah, that's where Gopher was.' The funnel still is pretty recognizable, even though we have CMV on the side instead of flowing hair," he said, referencing the Princess Cruises' sea witch logo.
The Island Princess left the Princess fleet in 1999 and operated in South Korea for a few years. In 2002, it began sailing for All Leisure Group, which has since entered into a joint venture with CMV. Fort Lauderdale-based CMV began exclusively marketing the ship in the U.S. in February.
The Pacific Princess, now just called M/V Pacific, left Princess Cruises in 2002. It changed hands several times and then came to languish for years as the cost to renovate it skyrocketed. Reuters reported that Izmir Ship Recycling Co. acquired the M/V Pacific for €2.5 million and will break it up. Newer ships now bear the names Pacific Princess and Island Princess in the Princess Cruises fleet.
The 42-year-old ships and the TV show are often credited with helping increase the profile of the then-young cruise industry — although on the TV show, the huge cabins shown were actually filmed on a soundstage and bore little resemblance to the real accommodations.
CMV's Discovery now is operating seven- to 15-night cruises to Norway, the Baltic, Iberia, the Mediterranean and the Black Sea through late October, when the vessel leaves service until Feb. 24. It begins its season with three 14- and 15-night "Land of the Northern Lights" cruises and then again explores the British Isles, Norway, the Baltic Sea to St. Petersburg, Iceland and more.
By Theresa Norton Masek, Travel Pulse
For more cruise news & articles go to http://www.cruisecrazies.com/index.html
Re-posted on CruiseCrazies.com - Cruise News, Articles, Forums, Packing List, Ship Tracker, and more