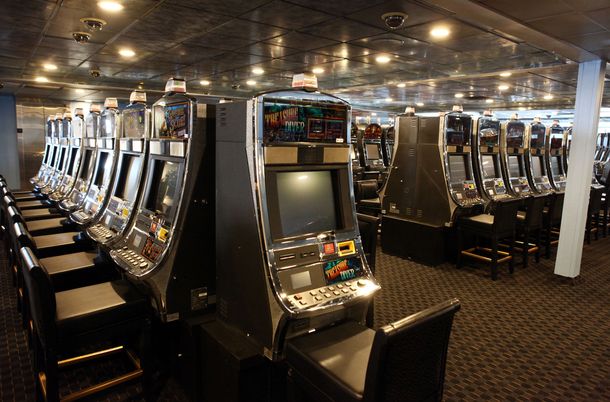 The casino ship that operates out of the Port of Palm Beach, recently renamed the Island Breeze, is expected to begin sailing again in mid-to-late October, port spokeswoman Julie Houston Trieste said Tuesday.
Island Breeze International, which took over the gambling cruise ship May 1, is completely remodeling the ship and installing new gaming equipment. It plans to offer dining and entertainment also.
Bellmawr, N.J.-based IBI had originally planned to launch operations in late August, CEO Brad Prader said in a statement. After taking possession of the former Black Diamond, management determined that the ship's entire layout needed to be reconfigured.
Equipment upgrades are being made to bring the ship up to the company's operating standards.
"IBI's management believes that the customer experience is extremely important, and thus wants to ensure that all aspects of the ship from the standpoint of comfort and aesthetics meet and exceed guest expectations," Prader said.
Trieste said the port welcomes the development. "While the Port of Palm Beach is anxious for Island Breeze to begin operations, we are encouraged by their willingness to invest both the time and effort needed to ensure the success and longevity of their business at our port," she said.
In February, after operating for three months, the Black Diamond's previous operator, Black Diamond Casino Cruises, suspended operations.
By Susan Salisbury, Palm Beach Post Staff Writer
For more cruise news & articles go to http://www.cruisecrazies.com/index.html
Re-posted on CruiseCrazies.com - Cruise News, Articles, Forums, Packing List, Ship Tracker, and more