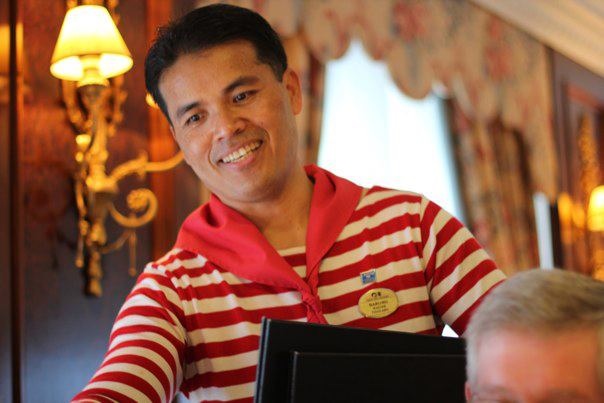 A cruise may be an exciting and unique way to escape from it all, and just like land vacations, you'll be expected to take care of the people who take care of you by leaving them tips.
Automatic Tipping
Most cruise lines now make it super convenient and automatically charge gratuities to the customer's onboard account, averaging an amount of around $12.00 per person/per day, covering service by your waitstaff and stateroom attendant. Some cruise lines charge your onboard account on a daily basis, while others add the tips at end of the cruise. Either way, you can feel free to approach the service desk and increase, decrease, or completely remove the auto gratuity, depending on the level of service (or lack thereof) during your cruise. These days, in fact, cruise lines are either requiring or making an option available to prepay your gratuities.
With an automatic gratuity, tip money is pooled and shared by all of the service staff. Before you run down to the service desk and reduce the amount to one you perceive as being more appropriate, keep in mind that members of the crew rely greatly on tips to supplement their otherwise meager income.
Cash Tips
However, there are a few other instances during your cruise vacation when you will need to show your appreciation with good, old-fashioned cash. So be sure to have a supply of dollar bills handy - a few fives wouldn't hurt, either.
Pre-cruise transport. Your first tip will probably go to the taxi driver or private chauffeur who had the honor of transporting you from home or hotel to the ship. If you took a shared shuttle from the airport, expect to part with a couple of dollars, as well.
Cruise terminal. Upon arriving, be prepared to tip the porters when you hand over your luggage to be transported to your cabin. Some porters make it easy by waiting with open hand, while others are less obvious. Either way, $1 to $2 per bag not only shows appreciation for the hard work these guys do, but also is a little added insurance that your bags will make it to your cabin in one piece.
Luggage delivery. Nine times out of ten, I've gotten off the hook with this one, as my luggage mysteriously arrives when out and about exploring the ship. But if you happen to be in your cabin when your luggage arrives, it's polite to tip the person $1 to $2 per bag.
Room service deliveries: Consider tipping the crew member who delivers your room service order. A $2 tip is a nice gesture.
Spa: It takes a lot of work to transform you into a beautiful, relaxed person during a spa treatment. A tip may be automatically added, but if not, a 1518% tip is appropriate.
Bar: Most cruise lines now add 15% to all bar bills, whether you've purchased a beer, a mixed drink or just a soda. If you spend a lot of time at a particular bar and get to know the bartenders, tipping an additional amount would surely be welcomed. Tip in cash or write in an extra amount on your bar bill.
Wine sommelier: If you are on a cruise which employs a wine sommelier to manage your finicky wine choices at dinner, $10 or $20 at the end of the cruise would be a fair amount.
Child care: Tipping is not necessary for the staff in the childrens centers. However, if you've used the services of an onboard private babysitter, a few bucks would be most appreciated.
Shore excursions: Whether you use the ship's tour or hire a private company, it's common practice to tip your guide $2 to $5. Don't forget the driver - he or she deserves an extra buck or two, as well.
The Envelope Gratuity
Some folks prefer the traditional - and more personal - practice of handing out envelopes of cash to the staff who served them throughout the cruise. If you choose that method, bring along a few envelopes from home - or ask for them at the customer service desk - and use the following guidelines when stuffing your envelopes. Basically, these amounts pretty much reflect how the automatic tip would be divided among the staff. Of course, as with all tips, they can be adjusted higher or lower depending on the service.
Waiter: $3.75
Assistant Waiter: $2.25
Head Waiter: $.75
Stateroom Attendant: $3.75 ($7.25 if youre in a suite)
Stateroom Assistant: $2.25
Post-cruise: Just as with pre-cruise transport, if you use a porter to wheel your luggage to your car or motor coach once youre back in your home port, youll need to dip into your pocket one more time. The same goes for the private transport or shuttle driver who brings you and your bags to the airport, hotel or home.
By Jan Neves, CruiseCrazies Contributor
Please visit CruiseCrazies.com for more cruise news & articles.
Featured photo credit: D. Neves