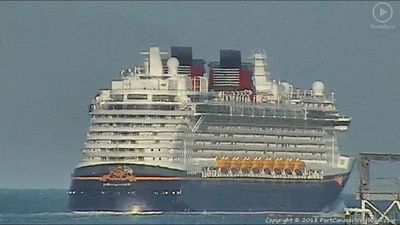 Officials said a 4-year-old boy was pulled from a pool on the Disney Fantasy cruise ship at Port Canaveral Saturday afternoon.
According to a Disney spokesperson, the ship's medical personnel were called to the pool around 3:30 p.m. Saturday. Port Canaveral police also responded to the near drowning.
The child was first taken to Cape Canaveral Hospital, but was then airlifted to Arnold Palmer Hospital.
A Disney spokesperson said that the child's family is with him at the hospital.
The Disney Fantasy's departure from Port Canaveral was delayed r0ughly 45 minutes due to the incident. The ship left for a 7-day cruise in the Caribbean.
Officials have not released the condition of the child.
Source: WFTV.com
For more cruise news & articles go to http://www.cruisecrazies.com/index.html
Re-posted on CruiseCrazies.com - Cruise News, Articles, Forums, Packing List, Ship Tracker, and more