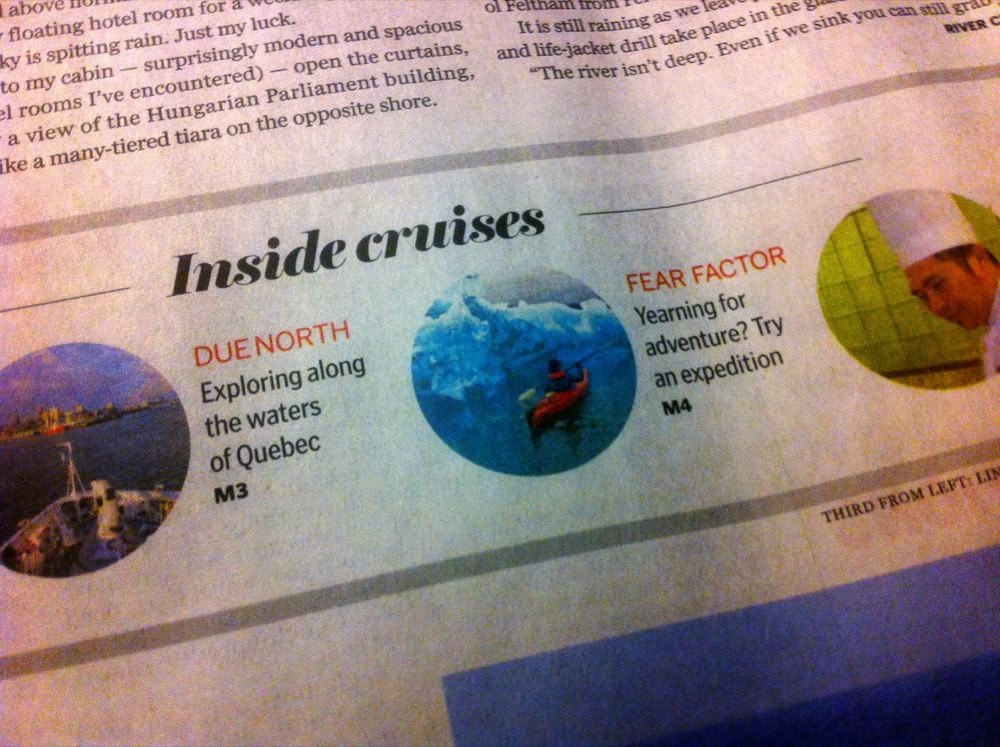 Once upon a time, if you were planning a cruise, you would go to your travel agent for all the advice you needed. The agent would answer questions, provide glossy brochures and make recommendations based on his own experience. A visit to the local library might be undertaken to pick up travel guides on the particular destination, cruise line or cruise ship as a way to become an informed traveler. The Sunday newspaper's travel section was the go-to place to find current news and reviews of hot destinations and vacations. Then came the World Wide Web, and everything changed.
With instant access to the web, information is just a click away. Many on-line cruise community sites (including our own CruiseCrazies.com) set aside space for travelers to comment on cruise lines, cruise ships, ports of calls and even excursions, and the public is speaking! While some reviews are provided by professional travel writers, it's the experiences of the everyday consumer that we are most interested in.
When it comes to planning a cruise these days, reviews can be a tremendous help and an extremely valuable resource. However, the sheer volume of reviews out there can be utterly overwhelming and may hinder the planning process rather than help it. It seems everyone has an opinion, so whom do we believe and how much should someone else's perspective influence what cruise we choose?
Here are a few guidelines to follow when reading cruise reviews:
Negative comments usually outnumber the positive. It's human nature to point out the bad experiences over the good ones. Sometimes a person's expectations are not met or they had a bad experience and want to bring attention to the cruise line's shortcomings. Remember, it's just one person's point of view. Read several reviews of the same cruise, and if everyone is complaining about the same situation, then the negative comments are probably warranted and should be taken into consideration.
Be wary of the reviewer who bashes the entire cruise. On occasion, you may run across a review where it seems nothing went right on the cruise, not one positive moment. The food was awful, the entertainment was lousy, the bed was too hard, the weather was stormy, the ship was too noisy, too cold, too hot, too crowded - you name it. Just laugh a little and skip right over these, because obviously the person has had a beef with the cruise line since the moment he stepped on board and can't possibly be a credible source of information.
Useful reviews point out both the strong points and the weaknesses. The most helpful reviews contain a fair and balanced report of both the good and not so great aspects of the cruise. Even on the most horrid of cruises, it's difficult to not have experienced at least one good moment at sea. Passengers want to know that they can look forward to a great cruise, but they also want to be aware of – and possibly avoid - any potentially bad situations they may encounter on their vacation.
Read several reviews of the same ship and itinerary. Even though a ship may be sailing to the same exact places on the same clock each time it leaves port, every experience is different. The enjoyment of a cruise – or lack thereof – is affected by a number of things. Passenger demographic, weather, and the assigned crew on a particular sailing can all have an affect on the cruise experience. Reviews of the same cruise embarking on different dates will give you a good idea of the overall experience for that itinerary.
Don't rely totally on professional reviews to sway your decision. Travel professionals and cruise specialists by the very nature of their occupation can be a valuable resource when gathering information about a cruise. On the other side of the coin, professionals take "fam" trips – or familiarization trips – to learn about new ships or refits. In some cases, these are brief introductory trips on which a travel agent or professional cruises for free or at a reduced rate, and the cruise line, in turn, depends on these folks to sell their cruises and otherwise provide good press. Therefore, while some professionals and agents will write a balanced and fair review, others may feel pressured to present only the good aspects of a cruise they experienced in just 2 days. Just as the guy who bashes an entire week of cruising, be wary of any review that is only glowing and positive.
If reviews leave you overwhelmed and confused, stop reading. In preparation for my first cruise ever, I read every single review I laid eyes upon, even resorting to printing and highlighting text. As a result, I had a stack of papers that left my mind in a muddled mess, so confused and overwhelmed by all the varying points of view. In the end, I tossed the paper into the recycle bin and stopped reading reviews altogether. These days, I still read consumer reviews when embarking on a new cruise, but only a few and without the highlighter. While reviews are helpful, too many can cloud the mind. Read in moderation, use your instincts and form your own conclusion.
Remember – a review is just one person's opinion. Just like a trinket at a yard sale – one person's garbage could be someone else's treasure. Just because they hated the Beef Wellington doesn't mean you will. People have different likes, dislikes and expectations – it's what makes the world so interesting.
Embark on your cruise with an open mind, expect the unexpected, be prepared for anything, and you'll have a great time – and don't forget to write about it when you get back!
By Janice Neves, CruiseCrazies Contributor
For more cruise news & articles go to http://www.cruisecra....com/index.html
Re-posted on CruiseCrazies.com - Cruise News, Articles, Forums, Packing List, Ship Tracker, and more!