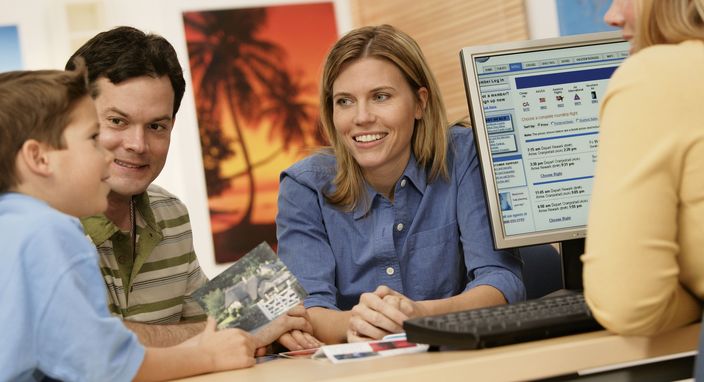 When you buy a cruise your travel agent or the cruise line will likely give you a pitch to buy cruise insurance to cover your vacation. The agent gets commissioned, and cruise lines view insurance as a profit area. A big selling point will likely be that you're making an investment in your cruise vacation and will want to protect that investment should you need to cancel. Without insurance, you'll be hit with a huge cancellation penalty and may not get any money back at all.
If you're fine with taking a chance, just say no to the sales pitch.
But if you're considering insurance, it pays to look at what's covered and what's not and to make sure what you're getting from the cruise line is the best deal. You may be better off going with a third-party travel insurance company. "You may find a more comprehensive policy for a cheaper price," said Megan Singh, spokeswoman for Squaremouth, a website where you can compare travel insurance products from dozens of providers. "It isn't always in the best interest of the traveler to go with the cruise line's policy."
Travel insurance policies will typically cost you from 4% to 10% of your total trip cost – so you lay out $100 to $250, based on a $2,500 cruise vacation. If you go with the cruise line policy, you are opting for the cruise line's set pricing structure, which may be on the high side. Most people buy bundled policies, and that's what cruise lines sell. But what's in that bundle may vary, and the cruise line's insurance product may not be the most comprehensive on the market for the price.
The most common travel insurance policies combine coverage for trip cancellation and interruption, baggage protection, medical expenses, and emergency evacuation. There might also be a set amount of death and dismemberment insurance. One thing not in cruise line policies, but is available when you buy other travel insurance policies, is protection should a cruise line suddenly go out of business, Singh said.
When looking at trip cancellation and trip disruption insurance, you should carefully read the fine print in terms of what timeline may apply – does the insurance kick in after 12 hours, 24 hours, 48 hours or another amount of time? You'll also want to look at whether or not a cruise line's policy will give you cash back or whether the reimbursement is in the form of credit for a future cruise. Squaremouth lets you choose from a list of coverage options, but does not generally recommend you buy the type of insurance that allows you to cancel for any reason, Singh said. That's because it's the most expensive insurance and has some drawbacks – including that you can't usually cancel last minute.
Another misnomer is that emergency evacuation means you'll be airlifted wherever you say. It doesn't. "If you get ill at a port in Mexico you would be taken to a hospital in Mexico," Singh said. Those who want medical evacuation coverage may want to look at plans offered by Medjet Assist, which will transport you to a location of your choice.
You can dismiss travel insurance for your cruise as a waste of money, and for some people that's true. But there are circumstances where people will want to be insured including if you or a close relative has a medical condition that could flare up, if you're cruising in hurricane season or caught in a geopolitical crisis, or if you're not covered internationally for medical insurance.
But again, that's where reading the small print comes in. Cruise line policies tend not to apply to pre-existing conditions. The cruise line policies also won't cover you for any air tickets you purchase on your own (not through the cruise line). Consider too that your homeowner's policy, health insurance and credit cards may already cover you in some areas – meaning the cruise line's bundled plan may provide coverage you already have.
On the plus side, if you buy from the cruise line you can pay for your insurance at the same time that you pony up for your cruise fare.
By Fran Golden, Special for USA TODAY
For more cruise news & articles go to http://www.cruisecrazies.com/index.html
Re-posted on CruiseCrazies.com - Cruise News, Articles, Forums, Packing List, Ship Tracker, and more