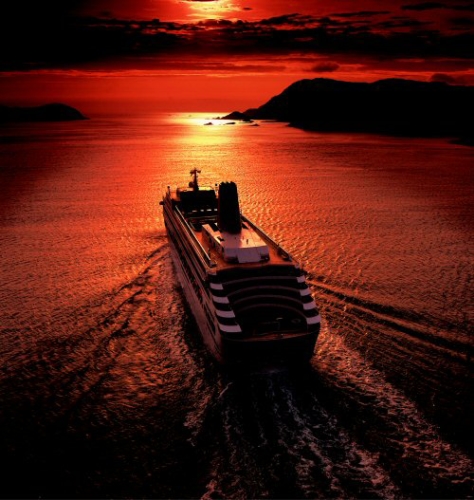 The cruise industry is the fastest growing travel sector in the world and cruise passengers carried worldwide in 2012 is estimated at over 20.3 million, PR newswire reported. Despite this however, there is still some myths about cruising lurking around. Here are five common myths – debunked.
1. Cruises only go to beach locations and I don't like too much sun.
While the most popular route for a cruise ship is the Mediterranean, cruise ships visit every continent, and anyone who loves to travel should be able to find a destination that appeals. For something a little different, why not try one of the picturesque Alaska cruises or journeys to untamed Antarctica?
2. It's only for old people.
It's true, cruising does attract a lot of the older generation but its popularity with the young folks is growing. A survey from researchers Mintel found that 5% of 19-24 year olds were contemplating a cruise, compared with just 26% of over-65s. And there are many different cruises available that are tailored to specific groups such as gay and lesbian and party cruises so you're sure to find your fit.
3. I will get seasick.
You probably won't as all modern cruise ships have stabilisers that help reduce the motion of the sea in rough weather, high-tech navigation and technology systems and ballast tanks that are continually redistributed to keep ships sailing smoothly.However, if you are prone to seasickness, visit your doctor before you travel for a course of tablets for peace of mind.
4. Cruising will be boring.
For those who have never been on board a magnificent cruise ship, spending weeks at sea may sound like a dull proposition. But those who have will know that a modern cruise ship offers an abundance of activities to keep you entertained while on board. Today's cruise liners offer facilities such asfitness centers, spas, movie theaters, pools and of course the opportunity to indulge in manyrestaurants and bars. On some ships you may even rediscover your inner child with skating rinks, water slides and bowling alleys.
5. It is dangerous.
Travelling will always come with certain dangers but a cruise liner, you will find, undergoes stringent safety checks to ensure the safety of everyone on board. According to cruiseindustryfacts.com each cruise ship in the US has more than 60 safety, environmental and health inspections each year and are all certified to comply with federal and international regulations.Ships also have security officers and CCTV cameras so you can sit back, relax and enjoy the ride.