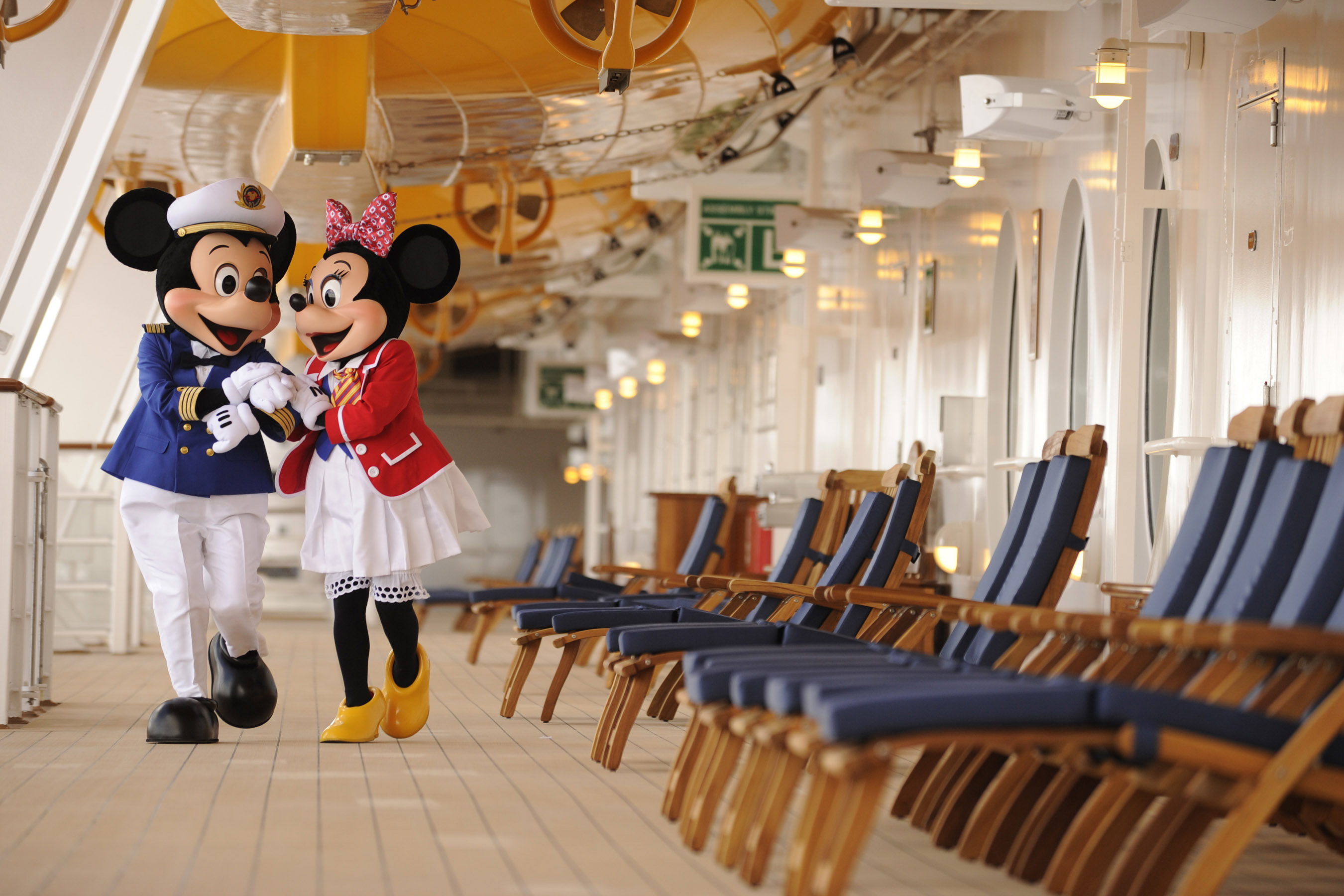 While overall customer satisfaction with cruise lines is high in the US, nearly one in five customers experience a problem while on their cruise, according to the J.D. Power 2013 Cruise Line Satisfaction Report released on 27 June.
The inaugural report measures cruise line customer satisfaction based on seven key factors (in order of importance): service; stateroom; food; embark/debark; entertainment; cost; and excursions.
Key Findings:
Disney Cruise Line (871) ranks highest in overall satisfaction among cruise line brands, followed by Royal Caribbean International (838) and Holland America Line at 835.
Price (53%) and past experience with brand (39%) are the two primary reasons for selecting a cruise line.
The average price paid for one person is $1,628 and $2,330 for a group of two to four.
Disney Cruise Line ranks highest in customer satisfaction with a score of 871 (on a 1,000-point scale), significantly higher than the report average of 824, and performs particularly well in the entertainment and food factors. Royal Caribbean International ranks second with a score of 838, and performs particularly well in service. Holland America Line ranks third at 835, also performing particularly well in service.
While customer service, stateroom and food comprise more than 50 percent of the contribution to overall satisfaction, the number of problems passengers experience during their cruise also has a significant impact on loyalty and advocacy. Overall, 18 percent of passengers across all cruise lines indicate they experienced at least one problem on their cruise. On average, cruise line passengers experience 1.8 problems.
Passengers experiencing zero or one problem (61% and 55%, respectively) say they "definitely will" take another cruise with the cruise line they most recently used. When two to three problems are experienced, the likelihood of customers taking another cruise with the same cruise line drops dramatically (33% and 28%, respectively). Among the brands above the industry average, 68 percent of passengers indicate they "definitely will" recommend their cruise line to others, surpassing the report average of 61 percent. A high level of satisfaction translates into customer loyalty and advocacy.
"Many cruise lines in the report have very high levels of passenger satisfaction, well above the report average; however, for more than a year, the overall industry has been dealing with a lot of negative news affecting customer perceptions, expectations and trust," said Ramez Faza, senior account manager of the global travel and hospitality practice at J.D. Power. "To raise the bar, the industry must focus on meeting the needs of the nearly 20 percent of passengers who experience a problem with their cruise line experience. Cruise lines need to understand the causes of customer dissatisfaction and determine what will motivate them to come back."
The primary reason for choosing a particular cruise line is price (53%). However, among customers who say they "definitely will not" or "probably will not" return for another cruise, cost is the driving factor, with their overall satisfaction score at 614 points. The average price paid for one person is $1,628. When the number of people in the traveling party increases to two or four, prices average $2,330 for the group. Among customers who say they "definitely will" return, service is the key reason for their decision.
"To retain existing customers or acquire new customers, cruise lines need to be extremely sensitive to the price point that is most comfortable for customers, while providing the highest level of service possible," said Faza. "It's all about perceived value for customers. Did they get their money's worth? Was the service better than expected? Simply put, cruise lines need to work harder to create an enjoyable experience in which customers feel they are getting a great value for the price. Cruise lines that satisfy their customers and provide them with a reason to cruise again are rewarded with loyal customers."
Most consumers become aware of their cruise line brand through one of several means: the cruise line's website (28%); they are loyal customers who have traveled with the cruise line previously (24%); or they discover the brand from friends and family (17%). Additionally, television plays a role in creating awareness about cruise lines, with 2.8 percent of customers saying that TV ads were the reason they selected a cruise line brand.
J.D. Power offers the following recommendations to customers when selecting a cruise line
-- If you're planning a cruise for your family, choose a cruise line that provides age-appropriate entertainment and a variety of food choices for adults and children.
-- If you are taking a cruise with numerous ports of call find out which cruise line ranks highest for embarking/debarking. The more organized and efficient the cruise line is with both of these metrics, the less stressful the experience may be when leaving and returning to the ship.
--Taking a cruise with many ports of call is a great way to experience the world. Research all of the ports of call ahead of booking your cruise and plan each excursion so you will have plenty of time to experience everything you're interested in and get back to the ship on time.
The 2013 Cruise Line Satisfaction Report is based on responses from 3,003 customers who traveled on a cruise line in the past 12 months. The study was fielded from May 29, 2013, through June 14, 2013. Notably, among the five brands ranking above the report average, Royal Caribbean International and Celebrity Cruises are owned by Royal Caribbean Cruises Ltd. Holland America Line and Princess Cruises (both above the report average) and Carnival Cruise Lines (below the report average) are owned by Carnival Corporation & PLC.
The annual CLIA Europe Conference, formerly the European Cruise Council Conference, was held in Brussels on 25 June 2013, attended by hundreds of key industry personalities, travel agents, as well as EC representatives. A Cruise Business Review correspondent was present at the event. Alan Lam reports.
As the first gathering since the inception of CLIA Europe, the conference addressed a number of regulatory issues - particularly the Schengen visa restrictions that was considered to be a pressing concern by the industry - and highlighted the economic contribution of cruise. CLIA's Secretary General, Robert Ashdown, spelt out the priority of CLIA for 2013 as to 'leverage the strength to overcome obstacles'. The legislators in attendance all demonstrated a much better understanding of cruise business and pledge their support for the industry.
Issues such as overcapacity, challenges from Asian shipbuilding and competitive deployment were also discussed extensively. One of the main concerns besides calling for a cruise-friendly legislative environment was how to accelerate the training of travel agents, making them advocates for the cruise sector.
Article by Kari Reinikainen, Cruise Business Review
Illustration by J.D. Power
For more cruise news & articles go to http://www.cruisecrazies.com/index.html
Re-posted on CruiseCrazies.com - Cruise News, Articles, Forums, Packing List, Ship Tracker, and more