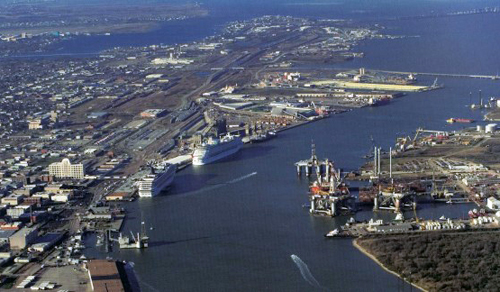 The Port of Galveston ranks as the fourth busiest cruise port in the U.S. based upon embarkation according to a recent study prepared by Business Research and Economic Advisors (BREA) for the Cruise Lines International Association (CLIA). In 2012, the Port of Galveston, Texas' only major cruise port, welcomed 863,000 passenger and crew, which is 4 percent of all passenger and crew visits at U.S. ports.
With over $1.2 billion in direct spending and almost 20,000 jobs paying nearly $1.1 billion in total income, Texas accounted for 6.3 percent of the industry's overall spending nationwide. The state ranking rose from fourth to third. The Port of Galveston embarked approximately 604,000 passengers and was the second fastest growing cruise port in 2012.
Next year will prove to be even better for Galveston's cruise business, with the addition of Royal Caribbean International's Navigator of the Seas year round operation offering Texas vacationers roundtrip seven-night Western Caribbean itineraries throughout the year and the continued year round operations of Carnival Cruise Line's Carnival Magic and Carnival Triumph.
"The Port of Galveston is committed to remaining in the top 20 cruise home-ports worldwide. We are dedicated to strengthening our existing relationship with the cruise industry and increasing the economic impact to the local and regional communities.," said Mike Mierzwa, Port of Galveston Port Director.
The Port of Galveston, Texas' Star Cruise Port serves as the primary point of embarkation for cruises to the western Caribbean and the Bahamas and handles over 1.2 million cruise passengers annually. Three cruise lines, Carnival Cruise Lines, Disney Cruise Line, and Royal Caribbean International, sail from Texas' premiere cruise port.
By Teijo Niemelä, Cruise Business Review
For more cruise news & articles go to http://www.cruisecrazies.com/index.html
Re-posted on CruiseCrazies.com - Cruise News, Articles, Forums, Packing List, Ship Tracker, and more